First of all I would like to welcome you to Mesarya Technical University ,
on behalf of all academic and administrative staff.
our Faculty aims to educate the leaders of tomorrow who serve the public,
who can successfully represent their institution and country in the national
and international arena and to become a successful education and health
institution in accordance with the universal standards.
The courses are enriched by professional and clinical skills and allows
students to gain their professional experience from the first academic day.
In addition, the program consists of research methodology, ethical and social contents.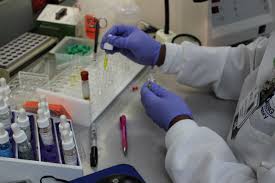 It is a pleasure to welcome you to the Faculty of Health Sciences at Mesarya technical University. The vision of the Faculty of Health Sciences is to be a vibrant, competent, committed and be a globally recognized faculty through the provision of excellence in teaching, learning, research and community engagement. The outstanding programs in the faculty provide students the opportunity to explore basic and applied sciences and health care careers. The academic staff are student-focused and dedicated to providing high quality educational experiences that expand student's knowledge beyond the classroom into practical occupations that spur lifelong learning and a spirit of inquiry and reflection.
Mesarya Technical University
Faculty of Health Sciences invites applications for full-time Doctor Teaching Staff and/or Assistant Professor and/or Associate Professor and/or Professor Faculty positions in Nutrition & Dietetics and Health Care Institution Management
Visit career for nutrition and dietetics