INTRODUCTION
The agricultural and food sector of Northern Cyprus is going to be in a state of transition due to the new socioeconomic environment created by possible EU membership under the umbrella of Federal States of Cyprus.

The new environment, together with the liberalization of the international trade, exerts a strong competitive pressure on raw and processed agricultural products of the Northern Cyprus, both in the European and the local market.

In order to adjust to the new environment, and thus ensure its survival and further development within the EU, the agricultural sector of Northern Cyprus must improve its competitiveness by reducing its costs of production and by improving the quality of its products.
The same problems and challenges exist for the food and beverage industry, which at present, is the most important and dynamic sub-sector of the processing industry of Northern Cyprus.
The required increased competitiveness of the agri-food sector can only be achieved through modernization and technological upgrading of agricultural and livestock enterprises, as well as of food and beverage units.
In both the primary (agricultural) and secondary (industrial) food production sectors, it is absolutely essential to introduce new production methods that would ensure sustainable use of natural and biological resources, food quality and safety, mitigation of negative effects on the environment and biodiversity, animal health and welfare, as well as other requirements of the European  and world markets.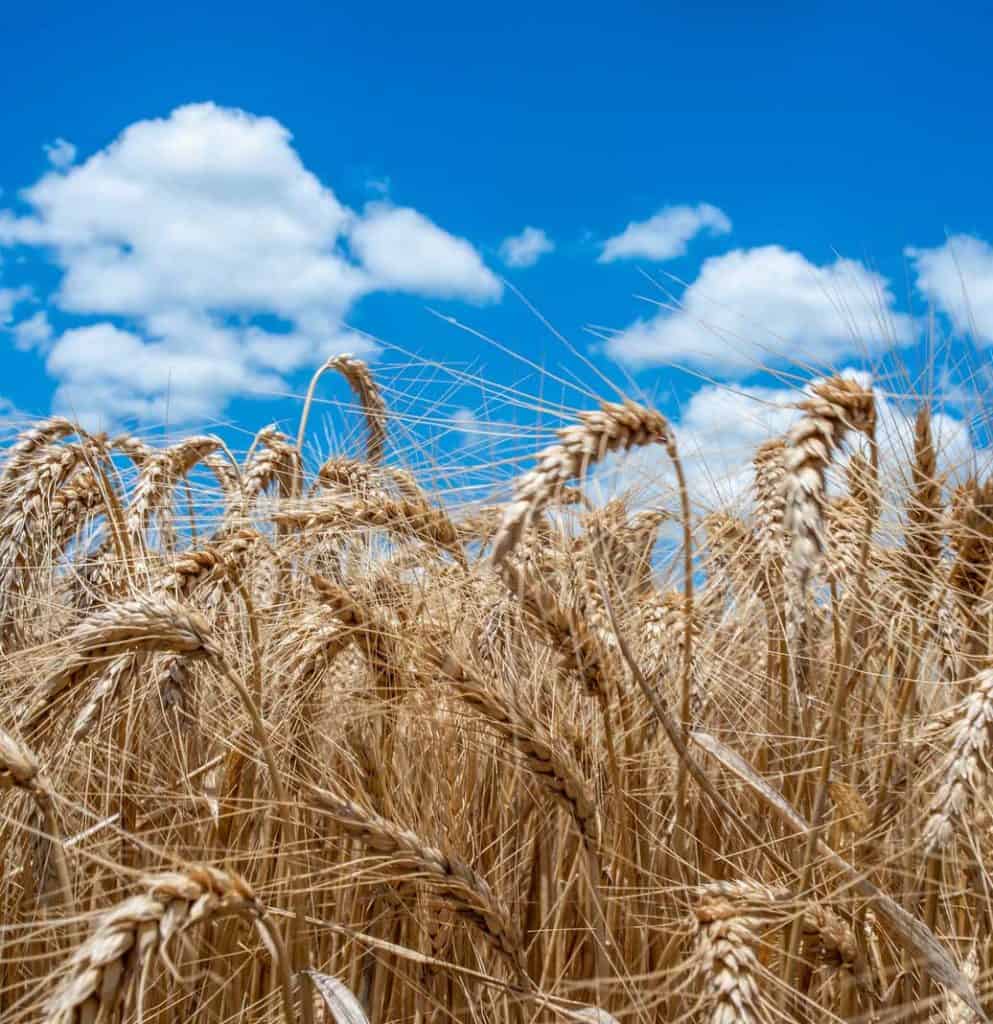 Particular attention should be paid to the development of new products, the utilization of the competitive advantages offered by traditional products of Northern Cyprus and the need for major improvements in storage, packing, standardization and transport of agri-food products.
It is also important to carry out market research on a regular basis, in order to ensure timely response of production to continuously changing consumer preferences, and to adopt new and effective methods and practices for promotion and marketing of agri-food commodities.
Considering the problems, prospects and challenges which will result from North Cyprus' membership to the EU and with the objective to contribute to the required modernization and technological transformation of the North's agri-food sector, the Mesarya Technical University is going to establish, for the first time in Northern Cyprus, the Department of Agricultural, Biotechnology and Food Science.
The Department offers a four year B.Sc. degree in three basic areas of agricultural and food
sciences:
Crop Science and Technology,
Animal and Dairy Science and
Food Science and Technology.
The research programmes and the course curricula in all three specialization options focus on the development and adoption of new scientific methods and technological applications.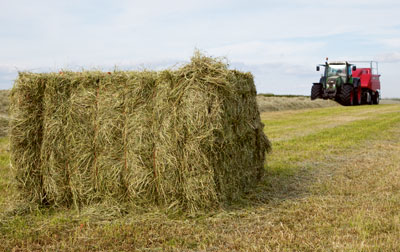 Particular attention is given to cutting-edge research areas, such as the field of modern
Biotechnology and its multiple applications in plant and animal production, the food industry, and the environment through an ecosystem services based approach.
Within the context of the Lisbon strategy, a new concept of Agricultural Economy has been
developed in the EU, the "Knowledge-based Bio economy", which integrates in a sustainable way modern crop and animal production, fisheries and aquaculture, food industry and biotechnology. In this regard, the Department's main role is to generate through its research programmes and to disseminate through its educational programmes the necessary knowledge base and technology required for the development and promotion of modern bio-economy in Northern Cyprus.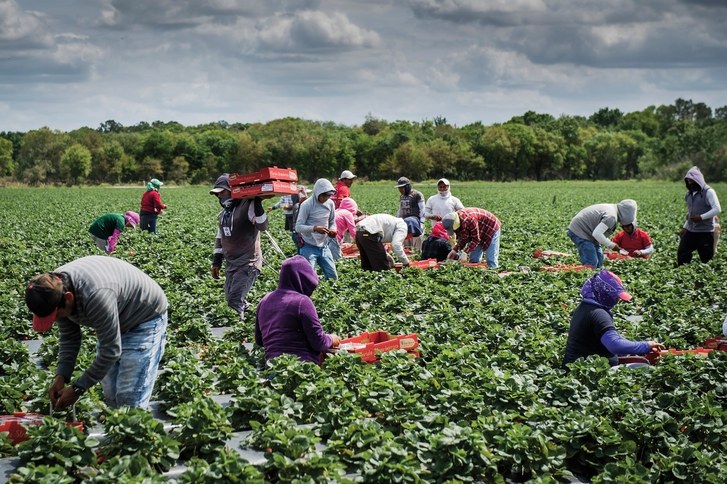 Mission and Vision
The mission of The Faculty of Natural and Agricultural Science at Mesarya Technical University is to provide excellent education and advance training that prepares students for improving the health and welfare of plants, people and environment we share. The teaching, research and service programs of the Faculty will benefit the plants, people and the nature through promotion of plant health and production, food hygiene, conservation of plant resources and protection of public health.
The vision of the Faculty is to become an internationally recognized, research oriented
department, of top choice, for undergraduate and graduate education in Agricultural and Food Sciences and Biotechnology.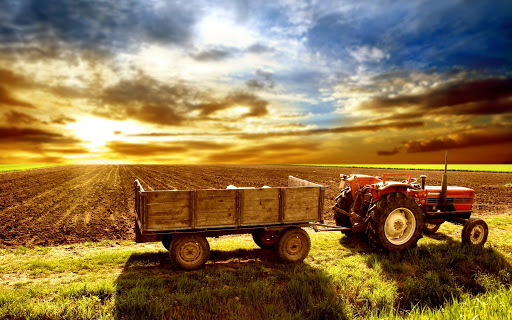 Our ultimate goal is to inspire both staff and students and we cherish the values of integrity, creativity, openness and academic freedom.
The objectives and structure of Bachelor of Agricultural, Biotechnology and Food Science 
The main objective of the Department is to produce through high-quality research and disseminate through top quality education the necessary scientific knowledge and technological applications, enabling the sustainable development and improved competitiveness of Northern Cyprus' agri-food sector.
Sustainable rural development with respect to natural and biological resources, socio-economic development of the rural population and preservation of the environmental and cultural characteristics of North Cyprus' countryside is also a major objective of the Department.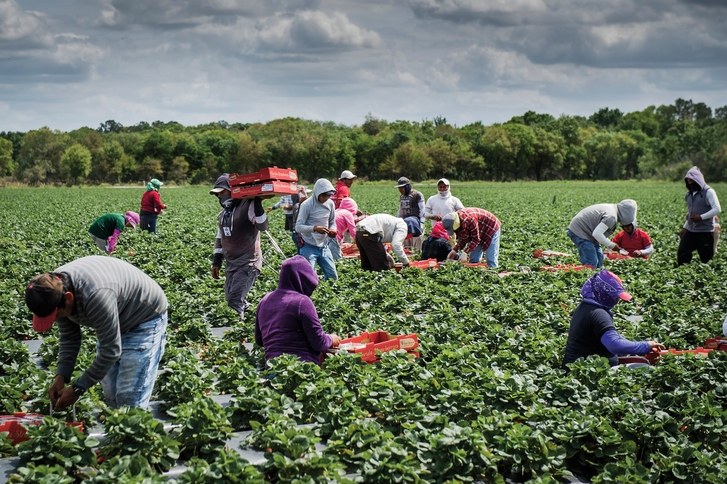 The Specific Aims of the Department are:
To attract and retain outstanding students, faculty and staff,
To provide high quality education in Agricultural and Food Sciences and Biotechnology for undergraduate and graduate students from North Cyprus, Turkey and neighbouring countries, including EU countries,
To perform innovative and relevant research that would advance the frontiers of Agricultural , Food Sciences , Biotechnology and ensure sustainable development of the knowledge-based bio-economy,
To maintain a close collaboration with the Agri-Food sector (public and private), including farmers associations, food industries and animal production units, at both the national and European level, with a view to develop into an internationally recognized research and education centre.
To promote sustainable rural development that prospects natural and biological resources maintains and enhances ecosystem services, and protects the environment
To promote international cooperation and students / teachers mobility, especially in the EU
To provide the basis for the promotion of life-long learning.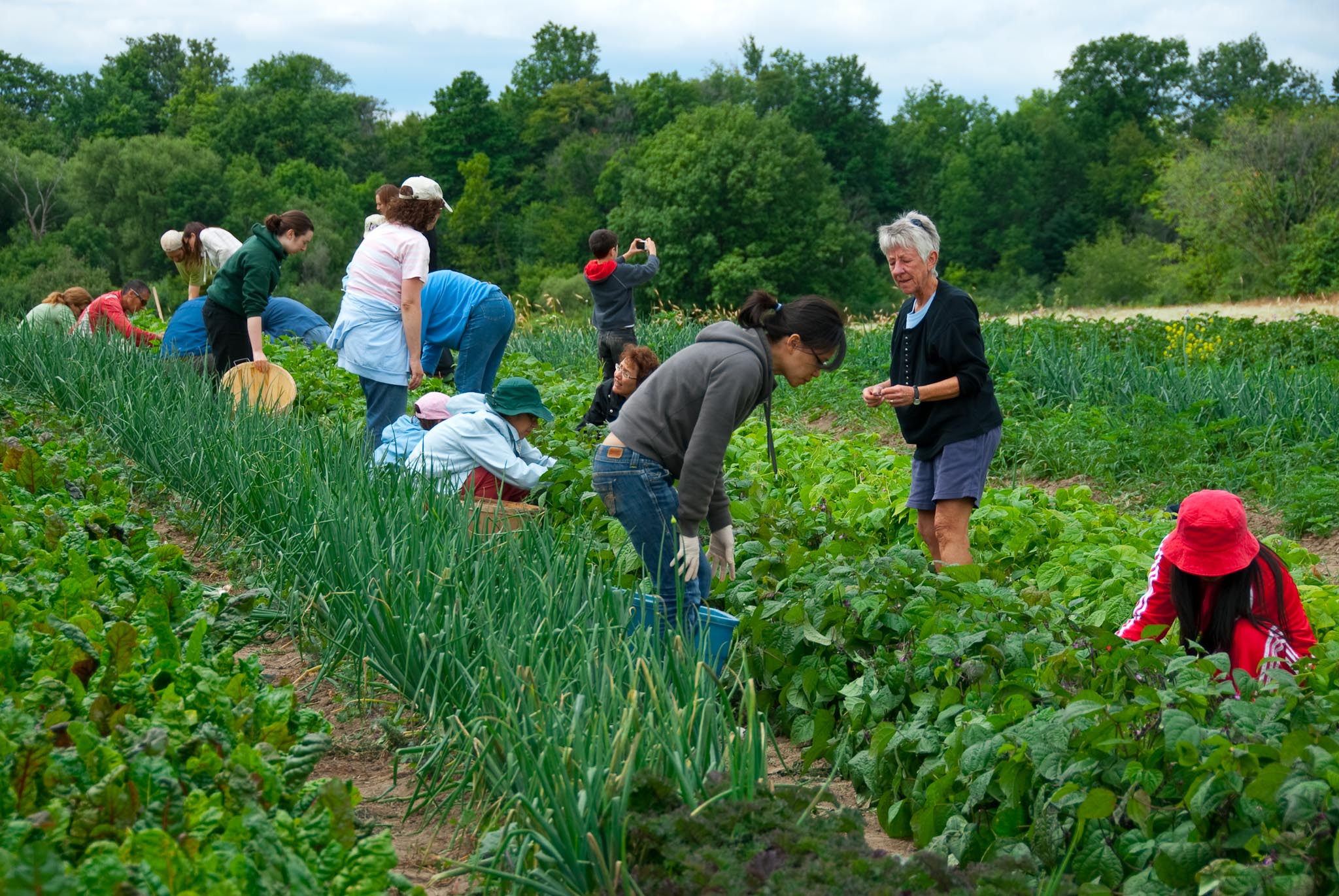 The Department consists of three divisions, namely,
Crop Science and Technology,
Animal and Dairy Science and
Food Science and Technology, which offer respective Specialization options.
The Crop Science and Technology Division focuses on enhancing crop production quantitatively and qualitatively with the aim of achieving self-sufficiency in crop produce and increasing competitiveness at European and global level. The promotion of scientific knowledge and the development of research are directed towards two major areas:
 Improvement of production and quality of cultivated plants (fruit crops, vegetables, flowers and ornamentals, and vines) by the development and adoption of new, improved cultivars and cultural practices.
Development and implementation of effective and ecologically acceptable methods of crop production and protection.
The Animal and Dairy Science division aims to support the most important agricultural export of Northern Cyprus, the Halloumi cheese and other high quality animal products. The division is focusing on scientific research and high level education in animal breeding and genetics, reproduction, nutrition, hygiene and management of farm animals (cattle, sheep and goats, swine, poultry), as well as processing, chemistry and microbiology of animal food products. The advancement of basic and applied research for the development of know-how and technology that contributes to the profitability and competitiveness of the livestock industry and the quality of animal products is top priority.
The Food Science and Technology Specialization focuses on scientific research and high level education for producing safe, healthy and tasty food. Innovations and new practical processes that offer significant benefits to consumers, industry and society, either in the products or in the production chain will be sought.
Significant directions are:
Food process and bioprocess engineering.
Food chemistry, food physics and food microbiology.
Product design and quality management studies.
All three divisions will participate in future an MSc programme in Biotechnology offering the possibility of specialization in Plant, Animal or Food Biotechnology.
In addition, in future, the Department will offer Ph.D. programs in all three Specializations.
The programme of study will provide a general foundation in natural sciences, basic education in agricultural biosciences and specialized scientific training in three Specialization options: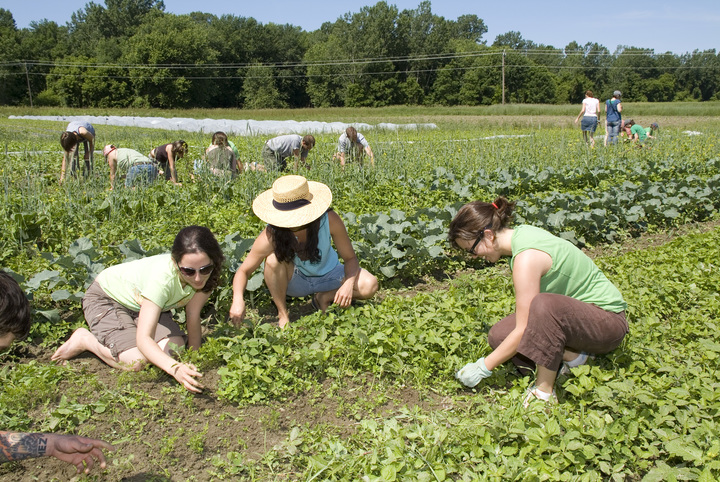 a) CROP SCIENCE and TECHNOLOGIES
b) FOOD SCIENCE and TECHNOLOGIES
c) ANIMAL and MILK SCIENCES
The general foundation in natural sciences and the basic education in agricultural biosciences are mainly offered during the first three semesters, which are common to all students of the Department.
In addition, during these semesters the curriculum includes introductory courses to the three specialization options, aiming at providing students with the background information and understanding required to choose their direction of study, depending on their interests and particular professional objectives.
In the fourth year, students of all three options are required to take courses in Agricultural Economics and Management and to carry out a research project under the supervision of staff members of the Department for award of the B.Sc. degree of the Department of Agricultural, Biotechnology and Food Science, students are required to complete               240 Credit Units, in the context of the CREDIT system.
The B.Sc. degree requirements could be summarized as follows:
A. Courses common to all students (mainly the first three semesters) General foundation in natural sciences: 27 CREDIT
Basic education in agricultural biosciences:                                                     62 CREDIT
Foreign language:                                                                                             8 CREDIT.
B. Specialization options (4th to 8th semester)
Specialized scientific training:                                                                        96- 102 CREDIT *
Courses in economics and management:                                                        10 CREDIT
Elective courses:                                                                                            18-24 CREDIT *
Practical training (summer session between 3rd and 4th year):                     5 CREDIT
B.Sc. thesis (4th year):                                                                                  10 CREDIT
*There are slight differences between different Specialization options.
This guarantees you the very best practical experience of animal husbandry, farm management and machinery operation.
All courses will be taught by industry experienced specialist lecturers by using working laboratories, animal housing, machinery, equipment and workshops.
As well as learning in the classroom students will develop their knowledge of all areas of the farm so that students will be able to run their own farm or gain employment within agriculture or a related industry.
If students become a full-time residential student at Mesarya Technical University they will be thoroughly involved in the activities of the farm.
Academic integrity
Academic integrity is the pursuit of scholarly activity in an open, honest and responsible manner.
Academic integrity is a basic guiding principle for all academic activity at The Mesarya Technical University, and all members of the University community are expected to act in accordance with this principle.
Consistent with this expectation, students should act with personal integrity, respect other students' dignity, rights and property, and help create and maintain an environment in which all can succeed through the fruits of their efforts.
Academic integrity includes a commitment not to engage in or tolerate acts of falsification, misrepresentation or deception. Such acts of dishonesty violate the fundamental ethical principles of the University community and compromise the worth of work completed by others
A lack of knowledge or understanding of the University's Academic Integrity policy and the types of actions it prohibits and/or requires does not excuse one from complying with the policy.
Mesarya Technical University and the Faculty of Natural and Agricultural Sciences take violations of academic integrity very seriously.
Faculty, alumni, staff and fellow students expect each student to uphold the University's standards of academic integrity both inside and outside of the classroom.
Program Language
All theoretical, practical courses and seminars will be presented in English
Scholarship Availability
Four years Student Enrolment Plan and scholarship programme of the faculty is given on Table 1.
 

Academic

Establishment

 

Academic

inauguration

 

Student quota

 (with tuition)

 

Student quota              ( with % 100 scholarship)

 

Student quota           ( with % 50 scholarship)

 

Student  quota                ( with % 25 scholarship )

 

 

Total

Faculty of  Natural & Agricultural Science

 2021-2022

2022-2023

2023-2024

2024-2025

         50

50

60

60

          4

4

6

6

          6

6

8

8

          10

10

10

10

 70

70

84

84
Table.1 . Four years enrolment and scholarship program of the Faculty of Natural & Africultural Science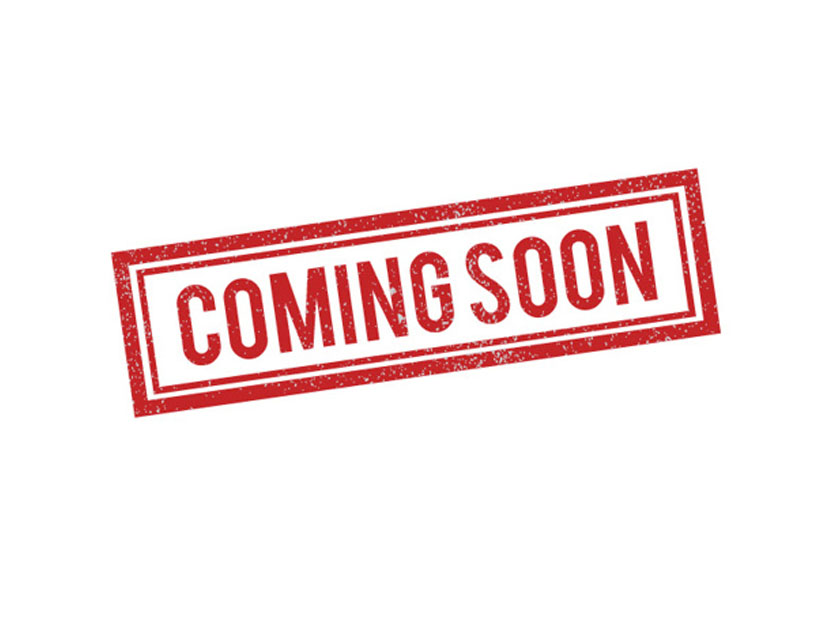 Agricultural Sciences,Biotechnology and Food Sciences Bsc. Program
Program Profile
| | |
| --- | --- |
| Qualification Awarded | Bsc.in Agricultural Sciences,Biotechnology and Food Sciences |
| Level Of Qualification | Bachelor |
| Offered by | Department of Agricultural Sciences,Biotechnology and Food Sciences |
| Mode of Study | Full Time |
The language of instruction English.
……………………………………………………………………………………………………………………………………………
The program introduces and familiarizes students with a broad range of Agricultural Sciences, Biotechnology and Food Sciences disciplines. In addition, the program is designed to offer students the fundamental Agricultural Sciences, Biotechnology and Food Sciences theories together with practise and develop in them the skills essential for competitiveness in the 21st century. The courses offered through the program constitute a balance between the academic and practical directions. Upon graduations students are prepared for the industry and/or for further studies.
Agricultural Science, Biotechnology and Food Science teaching is, by nature, a hands-on endeavor. This philosophy is embodied in labs, class exercises, practica, internships, and independent research. These diverse delivery methods allow students to apply theory in a practical, real-world setting. This broad preparatory approach is underscored by a comprehensive liberal arts base to prepare graduates for a wide range of career opportunities. 
Combine crop and animal production with business management and marketing. At Mesarya Thenical University we take an applied approach. You'll build your science, business and practical knowledge throughout the course.
You'll be taught by subject specialists and researchers. This means you'll gain knowledge of the most rapidly developing areas of agriculture.
Agricultural Sciences,Biotechnology and Food Sciences Bsc. Program
Courses Qualification Requirements
The Program is based on the credit accumulation mode of study. Students can be awarded the Bsc. in Agricultural Sciences, Biotechnology and Food Sciences upon completion of minimum 156 credits In order to get title of CROP SCIENCE & TECHNOLOGY EXPERT students must complete 162 credits , FOOD SCIENCE & TECHNOLOGY EXPERT students must complete 161 credits and finally  ANIMAL & MILK SCIENCE EXPERT students must complete 156 credits..
These credits are allocated to compulsory and elective courses as shown in the table below. The list of compulsory and elective courses is provided in the Program's course structure. 
AGRICULTURAL SCIENCES, BIOTECHNOLOGY AND FOOD SCIENCES UNDERGRADUATE COURSE PROGRAM
EXPERTISE AREAS:
Visit the
JOB Description for Program Agricultural BioTechnology Food science & Technology
Career opportunities
There is an on-going demand for skilled agricultural science graduates with economics and management training in the $30 billion food and fibre industry. There are excellent job prospects in the banking industry, large agribusiness firms, agribusiness consultancies, state and federal governments, commodity trading companies, humanitarian organisations and agencies such as the United Nations.
The programme of study aims to prepare students for scientific careers in the public and the
private sectors of Northern Cyprus now and Federal States of Cyprus and EU in the future.
Some examples of potential public employers of our graduates will include the Ministry of Agriculture, Natural Resources and Environment (MANRE) (Dept. of Agriculture, Agricultural Research Institute, Dept. of Fisheries and Marine Research), the Agricultural Insurance Organization, the Agricultural Payments Organization, and the State General Chemistry Laboratory.
In the private sector, graduates will be able to either develop independent professional careers (e.g. agricultural consultants, seed / plant protection companies, greenhouse units,
nurseries, landscape design, micro propagation labs, aquaculture units, food labs).
In addition, graduates could be employed by private companies or by large agricultural and livestock enterprises, and food and beverage industries, such as wineries and dairy industries.
Also, graduates will be in a position to pursue careers abroad, for instance to seek suitable positions in the various services of the European Commission or as experts / delegates/attaches of the Federal States of Cyprus in the EU, international organizations or foreign countries.
Finally, they will be able to pursue postgraduate and doctoral studies and thus develop careers in research and academia.
---
Job Title PhD. Lecturer /Assistant Prof./ Associate Prof./ Full Professor
Department Faculty of Natural & Agricultural Sciences
Date Posted March. 23, 2020
Application Deadline Open until filled
Position Start Date September 2021
Job Categories PhD. Lecture
Assistant Professor
Associate Professor
Full Professor
Academic Program(s) Agricultural-Science, Biotechnology and Food Technology (BSc
– language of instruction is English
Environmental Science & Technology (BSc) – language of instruction is English
Job Website http://www.mesarya.university
Apply By Email chair.office@mesarya.university 
Job Description
About MTU:
Founded as a private University in 2018, in the TRNC, the Mesarya Technical University is going to be a leading higher education institution and the newest private University in TRNC offering bachelor degree programs in Agricultural-Science, Biotechnology and Food Technology (BSc)and Environmental Science & Technology (BSc).
MTU strives continuously since its founding to meet the highest academic international standards. It is expected a humble beginnings with only hundreds of enrolled students in the first years, to increase in the following years reaching more than 10,000 students in coming 10 years.
MTU aims to create a solid learning environment that facilitates the development of committed, ethical and professional young leaders through its various programs that are being delivered by widely experienced faculty members coming from different educational and cultural backgrounds.
Due to our hope to achieve continued growth and success, we are looking to recruit additional faculty members holding PhD degree in to begin teaching in September 2021.
A Ph.D. degree in

Agricultural-Science, Biotechnology and Food Technology

from an internationally accredited university is required.

Applicants are expected to have an appropriate number of publications in leading scholarly journals.

Preferred qualifications are teaching experience, as well as industrial experience.

The ability to work in a diverse, interdisciplinary and fast-paced environment is essential.

Applicants must have demonstrable skills in oral and written English

In addition, they must exhibit dedication to undergraduate education, enthusiasm for professional engagement with students in and out of the classroom, and an ability to work in teams in a collegial environment.
To Apply:
Interested candidates should provide the below information to hr@mesarya.university and indicate the position applied to in the subject line:
Availability Date

Curriculum Vitae

Statement of Teaching Philosophy
For further information, kindly visit our careers page at www.mesarya.university
Becoming Family Member of MTU:
MTU prides itself in its human capital and will attract the best faculty members from across the globe. MTU's close-knit learning and teaching environment celebrates diversity, innovation and dynamism. A career at MTU is an opportunity to work with accomplished academic and professional colleagues, offering highly competitive research grants and remuneration packages, and an opportunity for career and intellectual growth.
Joining MTU means you will focus on shaping future leaders who can guide industries towards new grounds in innovation and technology.
Note:
• Mesarya Technical University is an institution that promotes diversity and equal opportunity among its students, academic staff and all its employees.
• Mesarya Technical University is an alcohol-free, smoke-free and tobacco-free workplace.
Students
Student Book
Lab Report Format
Summer Practice Report Format
Lab Manual
Summer Practice Procedure
Summer Practice Form
Frequently Asked Questions
Essentially, food science is the art and science of what goes on between the time a food item is produced and the time it ends up on a plate. All of the parameters that go into making food for consumers is important to food science. If it in any way involves something edible, then it is a part of food science.
Food science is a multi-disciplinary field of study that encompasses science, technology, research, production, industry, and safety. It involves chemistry, engineering, biochemistry, microbiology, post-harvest physiology, product research and development, processing, distribution, quality assurance, auditing, management, testing and storage. It involves all types of food products, including dairy, meat, vegetables, fruits, vegetables, breads, chips, pies, dog treats, fast food, and sauces. It involves food processing, like canning, baking and milling, meat production, fruit and vegetable production, and wine-making. It involves ensuring the safety and quality of food, including food security, biosecurity, and quality assurance.
What does the food science curriculum involve?
In the food science program, we will walk you through a curriculum that will take you all the way from introducing concepts of food science to courses focusing on particular areas of food science. Some courses you will take include the food analysis course where you will analyze different compounds, proteins, and carbohydrates that make up food, the food microbiology course where you learn about microbes that exist in different foods, and food chemistry where you will learn what goes into making different foods functional. All of these components will be included in your food science curriculum no matter what option you choose within the food science degree.
Food science is a broad field of study. Within each option of the food science degree program, you can decide to focus in a particular area. Do you want to work in bakery and milling? Meats? Canned foods? Research? Academia? Product development? We've got you covered! View our course list for more information.
What job opportunities are available?
There are many opportunities for our students to work in the food industry. They really can have their choice because there are many jobs and opportunities for them out in the industry. Our graduates are working across the U.S. in everything from ingredients and formulas to chips to meat to dairy products. Some of the careers you can pursue with a food science degree include:
Certified flavor chemist
Food analytical director
Food ingredients sales
Food microbiologist
Food safety regulator
Food technologist
Market researcher
Meat marketing specialist
Nutritionist
Plant operation manager
Product development specialist
Product salesperson
Sensory scientist
Quality assurance supervisor
Are there opportunities to get hands-on experience?
Yes! Mesarya Technical University is home to the Food and Agricultural Products Center (). Students in our food science program get access to this premiere facility through classes, research, and internships. Along with laboratory space, FAPC has pilot-processing facilities and a wide-range of equipment for doing many different types of processing, like meat processing, milling and baking, cooking, canning, freezing, and drying. Students have the opportunity to get hands-on experience with the equipment at FAPC.
As part of our food science program, all of our undergraduate students get internships. There are a many opportunities for internships in food science; not only in the state but all over the country. There are numerous jobs in food science and a high demand from the industry for food science students.
Can transfer students be involved in the food science program?
Absolutely! We see more and more transfer students coming into food science. It doesn't matter what program you are coming from. If you are transferring to food science after starting a degree program in another university, college, or department, we will work with you to best match the courses you've taken with the food science degree program! We want to get you started down the right track when entering our food science classes and curriculum.